The COVID-19 Webinars are hosted by colleagues from the NCL councils (Barnet, Camden, Enfield, Islington, Haringey) and our local NHS. They provide the following information:
Information about the COVID-19 vaccination

How to access the vaccination across NCL

Resources for social care staff

LIVE Q&A with NHS clinicians
Please see a link to the most frequent question and answers that social care staff have asked us within the Webinars: LINK
Date

Time

Teams Link

Thursday 6th of May

18:00 - 19:00

Join on your computer or mobile app
Thousands of social care staff and residents have already received the vaccination and we see the numbers growing quickly each week. However, we know some staff have concerns and want to know more about the vaccine. The COVID-19 webinars have been designed to provide creditable information and address some of the main concerns.
Social care staff have told us that the webinars have helped them make an informed decision about having the vaccine.
You can also find the latest iteration of the slides that you can download and share with your staff HERE
We have also produced some frequently asked questions that care staff have asked us (link).
We have also produced a Manager's Toolkit to share tips and good practice from social care providers in north London (PDF).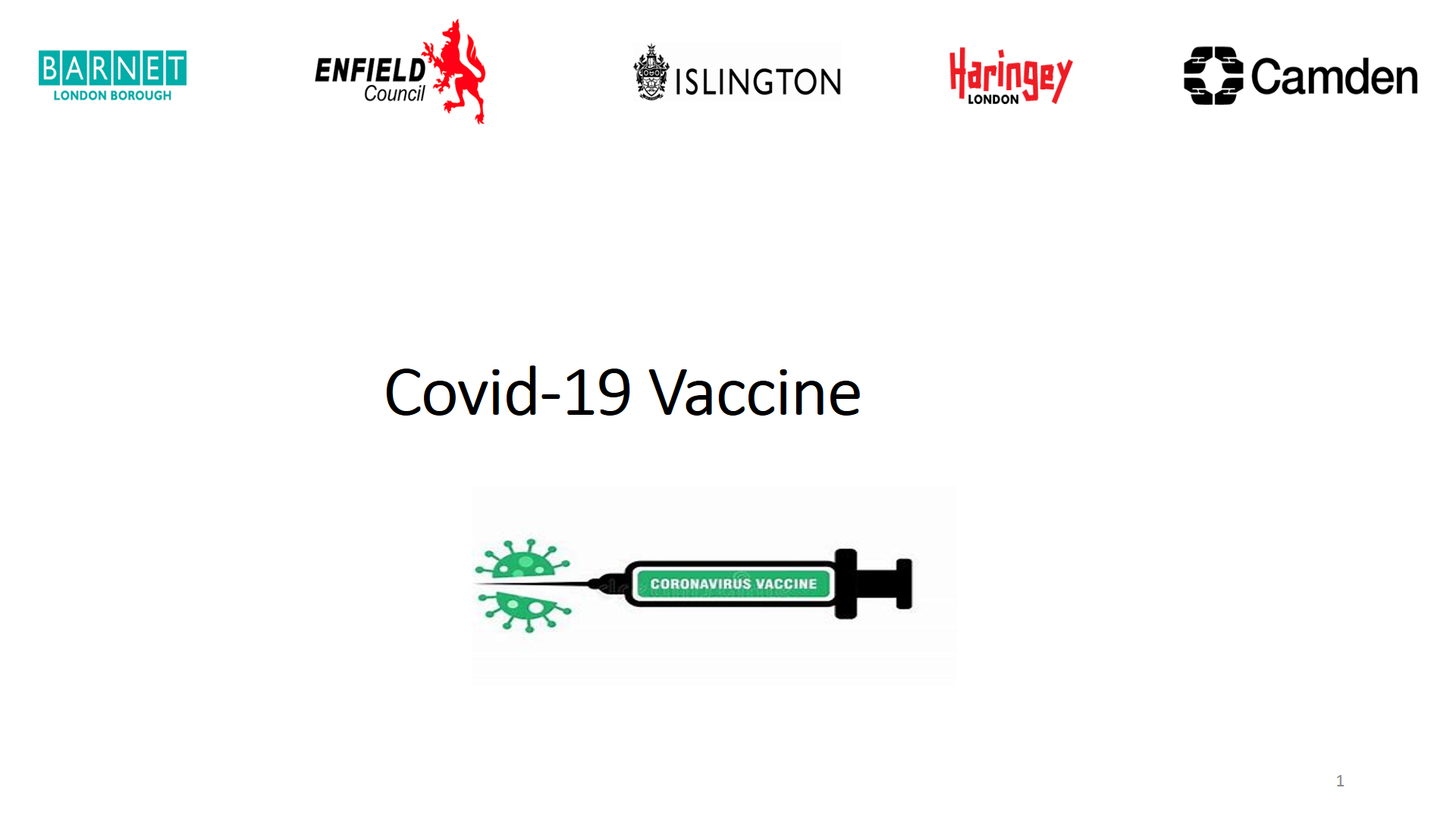 There are also a range of community champions and events for north London's diverse communities. You can find out more from your Council's website or via your local lead. You can also find vaccine information in a range of community languages here