Welcome to Support for Social Care Staff
Social care staff are skilled, committed employees working in challenging roles supporting some of our most vulnerable residents to live full and active lives.
We want to make sure that all social care staff have access to wellbeing support and we have a list of resources that are available below.
Supporting you and your workforce
This pack sets out some of the local and national support that is available to support the wellbeing of care provider staff working across North Central London during the COVID-19 pandemic. This pack should not be viewed as an exhaustive list, but rather a helpful starting point of what support is available.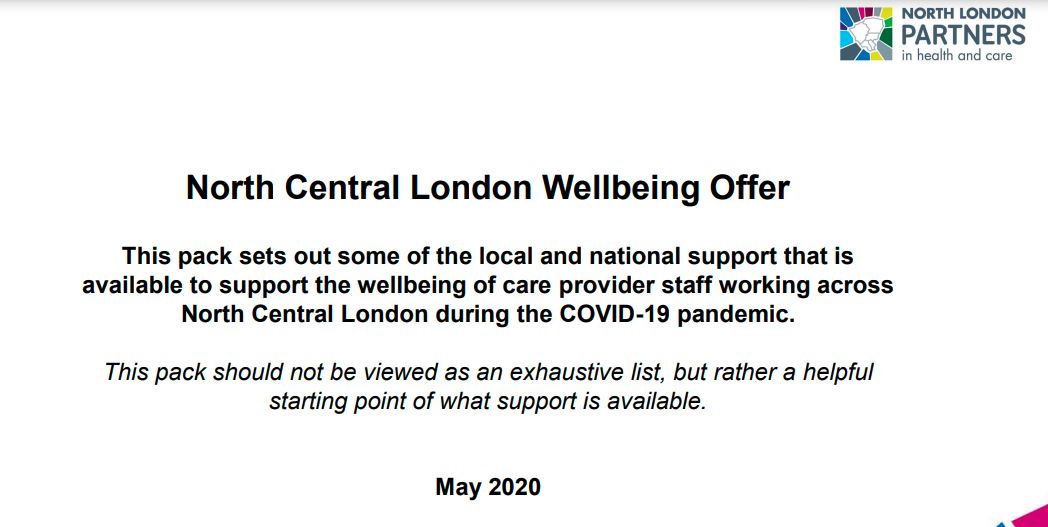 For more information relating to health and wellbeing support for social care staff nationally please see the Local Government Association/NHS Pack: PowerPoint Presentation (local.gov.uk)
The Proud to Care Rewards Scheme is a fabulous scheme from our partners at London ADASS that will help improve the lives of social care workers and say a big thank you for their continued hard work.
The scheme is free to register and offers a range of discounts that can be applied to your purchases helping to lighten the load.
All you have to do is register your details using the Scheme ID: 7827 and you will be able to access the hundreds of discounts available to care staff across London.