Latest press news
Proud to Care
More frontline workers are set to join the effort to support older and vulnerable Londoners as the boroughs join forces to urgently boost recruitment to the care sector. London local authorities are working in partnership using the Proud to Care London website to recruit care workers, care managers, social workers, occupational therapists, chefs and cleaners. This recruitment portal will link job seekers with essential jobs in the sector matching their experience and training.
London Councils has been working with boroughs to boost the recruitment drive and extend the existing Proud to Care web portal, which previously served five boroughs, to provide potential candidates for every London borough.
Feweek.co.uk
Feweek wrote an article about how ofsted staff are being considered to help volunteer in the social care sector
London Tv
East London and West Essex Guardian
Recruiter magazine
The Recruiter Magazine has written a fabulous article on the fabulous work that Proud to Care London is doing Pan-London.
We are working with the London Councils to help provide social care to organisations in need throughout london.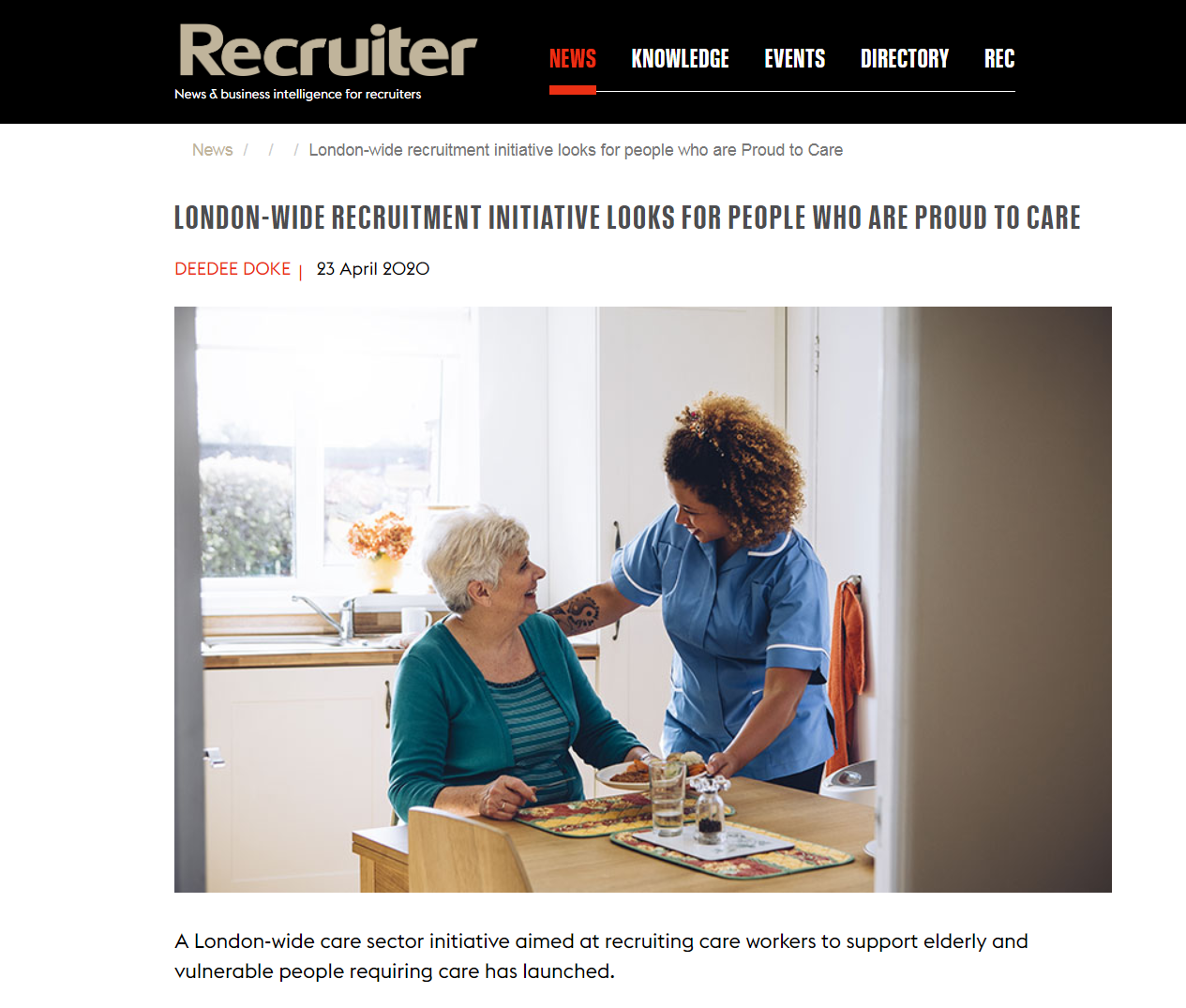 Proud to Care campaign launch
Cllr Peter John, Chair of London Councils, spoke to Vanessa Feltz about London's new Proud to Care campaign, which celebrates care workers and promotes job opportunities within the sector. Cllr John went on to discuss the variety of pressures facing London boroughs – including severe budget challenges – and their continuing response to Covid-19. – BBC Radio London (starting at 8:10)
Pressure on domiciliary care services and social worker recruitment campaign
Features an interview with Greenwich Leader Cllr Danny Thorpe, footage of care workers in Greenwich, figures from London Councils on social care capacity and the need to recruit more staff, and an interview with a parent who is providing care to their child. Watch more here.
The London Post
MyLondon