The 5 north central London Councils thousands of social care workers have already been vaccinated. By having the vaccination you are protecting yourself and those around you including; family, friends, colleagues, the wider community and the vulnerable people who you care for.
Who qualifies as a social care worker?
The vaccine is available to all front line social care workers. The definition is here: 'frontline social care workers directly working with vulnerable people who need care and support irrespective of where they work ( example: those working in hospitals, clients own homes, day centres, or supported living/housing); or who they are employed by: local government, NHS, independent sector or third sector in face to face roles'.
If you are not sure whether you or your staff meet this definition please contact the borough lead from your Council .
There are a wide range of other groups that are eligible for the vaccine currently, including any adult with a learning disability, unpaid carers and anyone at high risk from covid (clinically extremely vulnerable).
Covid vaccine booking for social care staff
Please be aware that that this change will not affect the following:
• Those that had already booked an appointment
• 2nd doses
• Anyone over the age of 45 – who can still use the booking system
You can find a map of the Vaccination Centres below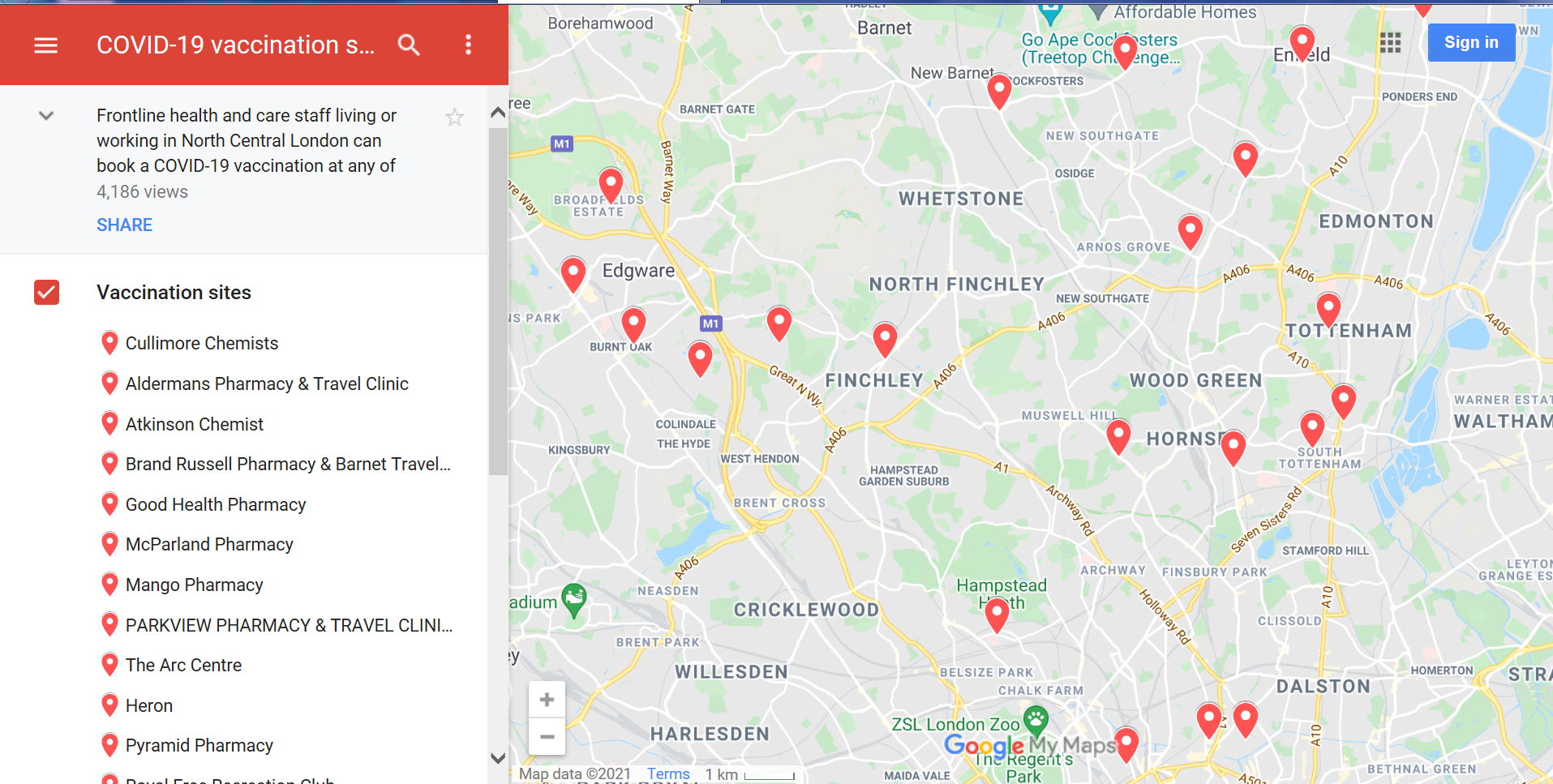 When attending the drop ins it is vital that care staff bring either a staff name badge, a letter from the employer or a payslip from the last 3 months so that the vaccine centres can be assured that they are eligible for the vaccine as a social care worker.
How can staff find out more about the covid-19 vaccine?
The 5 north central London Councils are actively contacting social care providers and managers to provide support they need to enable ALL staff to have access to resources and information.
We have regular webinars for social care staff where you can find out more. Link to find out upcoming sessions or to view a video of a previous webinar.
You can also download the slides that were used during the presentation for your staff Here
We have also produced some frequently asked questions that care staff have asked us (link).
We have also produced a Manager's Toolkit to share tips and good practice from social care providers in north London (PDF).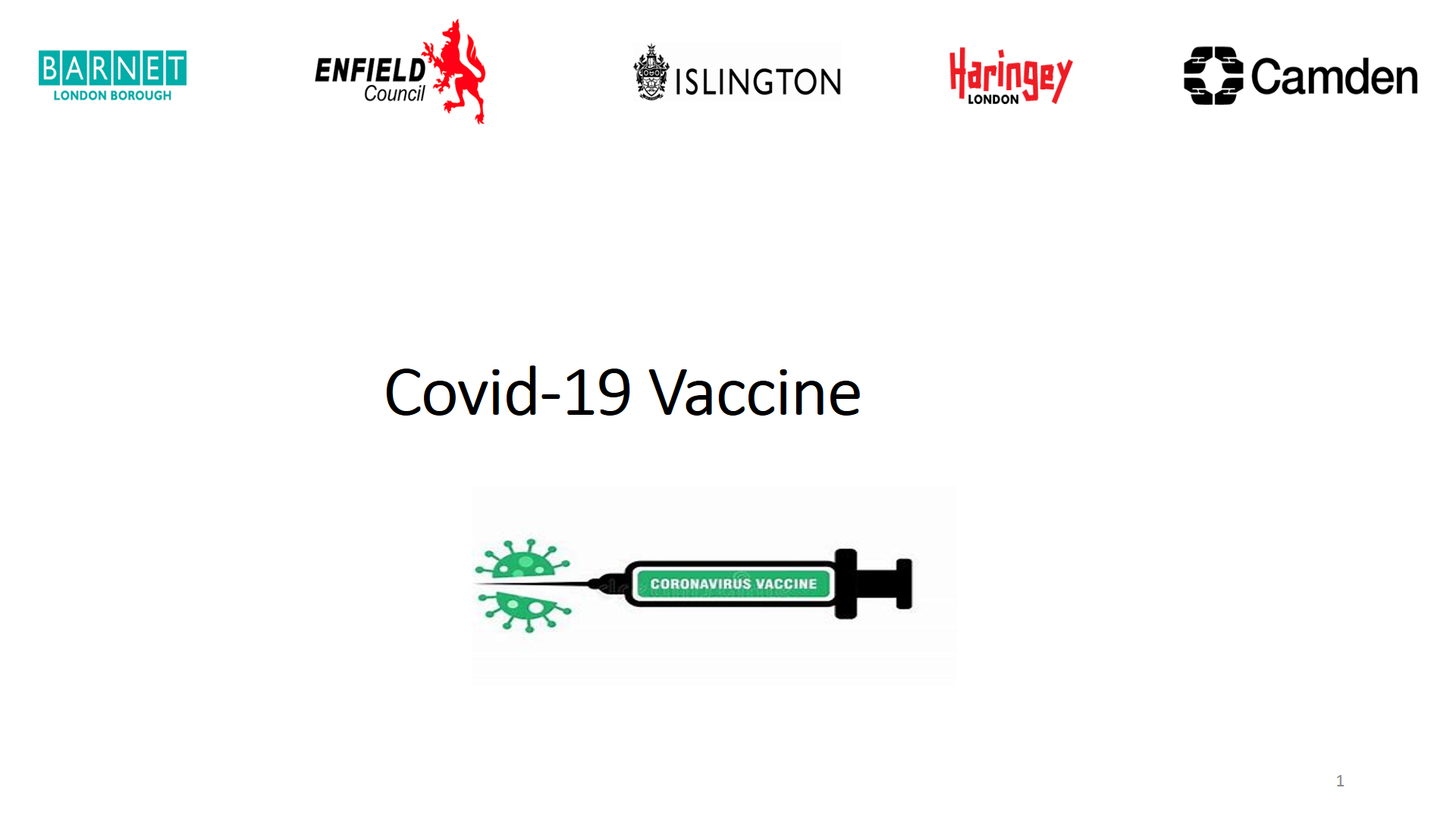 There are also a range of community champions and events for north London's diverse communities. You can find out more from your Council's website or via your local lead. You can also find vaccine information in a range of community languages here
Care staff as role models
Here are some of our inspirational care staff getting vaccinated: Link to Gallery
To help us to continue to build our gallery please email: Proudtocare@camden.gov.uk to share pictures, videos and testimonials of social care staff and colleagues across the NCL receiving their vaccinations.