CARE ASSISTANT
RADFIELD HOME CARE CAMDEN, ISLINGTON AND HARINGEY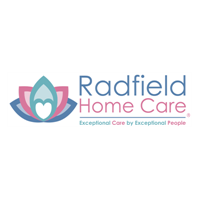 Job Reference
CARE ASSISTANT
Organisation
RADFIELD HOME CARE CAMDEN, ISLINGTON AND HARINGEY
Borough
Barnet,Camden,Haringey,Islington
Salary
STARTING AT £11.05 PER HOUR
Posted 64 days ago
CARE ASSISTANT
Are you kind, caring and always go the extra mile to ensure people are well cared for? Then you could join us as at Radfield Home..... CARE ASSISTANTS WANTED TO JOIN OUR BRAND NEW DOMICILARY SERVICE IN NORTH LONDON
About Us
Radfield Home Care is a private home care company specialising in the care of older people. Our services are focused on supporting our clients to live in their own homes safely, to age well and live independently at home. Radfield Home Care was established in continuation of the family care home business and family remains at the core of our values and culture. Radfield carers are trained rigorously at all levels of practical care but where we excel is our approach of warmth, dignity and respect that encompasses the Radfield family culture. All our offices are welcoming and friendly, creating a family culture that you feel part of from the moment you step inside. Our Caring for Carers pledge, means that Radfield stands out in our approach to ensuring our carers are well looked after, so that in turn they take care of clients in the best way possible.
Your Role
To assist our clients who need help with getting in and out of bed, dressing, undressing, washing, bathing and personal care needs. To help clients who have mobility and moving & handling needs. To care for clients who are temporarily sick and may need assistance with minor dressings, bed nursing, help with feeding, personal care etc. To help care for end of life clients. To help promote mental and physical well being of our clients through talking to them, taking them out, sharing with them in activities such as reading, writing, hobbies and recreations. To undertake light household tasks for example making and changing beds, tiding rooms, light cleaning such as dusting and vacuuming and emptying commodes. To read and write reports, and take part in staff and clients meetings.
About You
To provide the highest standard of care and support to our clients to enhance their wellbeing and to promote independence. Your care duties for each individual client will be clearly stated in their Care Plan and may vary depending on the clients needs, time of day of the visit etc. Occasionally other care duties may arise that aren't included below and you will need to be able to adapt easily to take on these different duties if asked. There are certain qualities that we expect all our carers to have and bring to their day to day work. To share with other staff in meeting the personal care needs of our clients in a way that respects their dignity and promotes independence.
Your benefits
LIVING WAGE EMPLOYER! £11.05 per hour Paid travel time between care calls Enhanced bank holiday pay Fully paid holiday Supportive team environment with 24/7 on call support Ongoing training and career development to ensure you excel in your new role Flexible hours available to suit work/life balance Social events, Team building, including Summer and Christmas parties Free Uniform DBS reimbursement Recognition scheme and carer rewards Refer a Friend bonuses Our mission is to deliver exceptional care by exceptional people!
Apply or Information
Radfield Home Care Camden, Islington and Haringey t: 020 8064 0240 a: 25-27 Bickerton Road, London N19 5JT w: www.radfieldhomecare.co.uk