Re-use what you have, make art that you love, and discover the joy of up-cycling !
We would like to invite you all to begin preparing for the second NCL virtual art exhibition to celebrate two events:
Art in Care Homes - 24 September 2022
Arts in Care Homes is a project managed by NAPA and funded by The Baring Foundation and The Rayne Foundation, an annual event organized by NAPA to celebrate the inspiring work using the arts and creativity to support health and wellbeing in care settings.
"There is a wealth of arts activities taking place in care homes across England. These range from everyday creative activities run by staff in care homes, including flower arranging and cake decorating, to large scale arts projects such as A Choir in Every Care Home. We want to promote and celebrate existing arts activities and encourage more.
There is lots of research that proves that access to the the arts makes care home residents happier and healthier. We believe that residents should be offered a wide range of arts activities on a daily basis to enhance their quality of life and increase wellbeing and motivation."
We will showcase any artwork you may have created for the Queen's Platinum Jubilee and encourage you to experiment with upcycling ideas both indoors and outdoors. The theme is 'The Joy of Upcycling" and exploring sustainability. We can create crafts from such a range of materials including waste materials that are; kind to the planet, don't cost much and look incredible.
NAPA are also inviting residents to grow a #Field of Flowers on social media, by sharing images of floral artwork throughout the week beginning 19 September #AICH2022-So get inspired by looking at the images and check out the abundance of ideas in the September NAPA Calendar.
Some examples of how to take the picture from last years competition: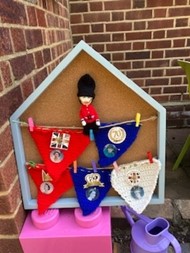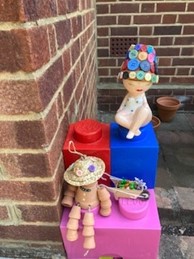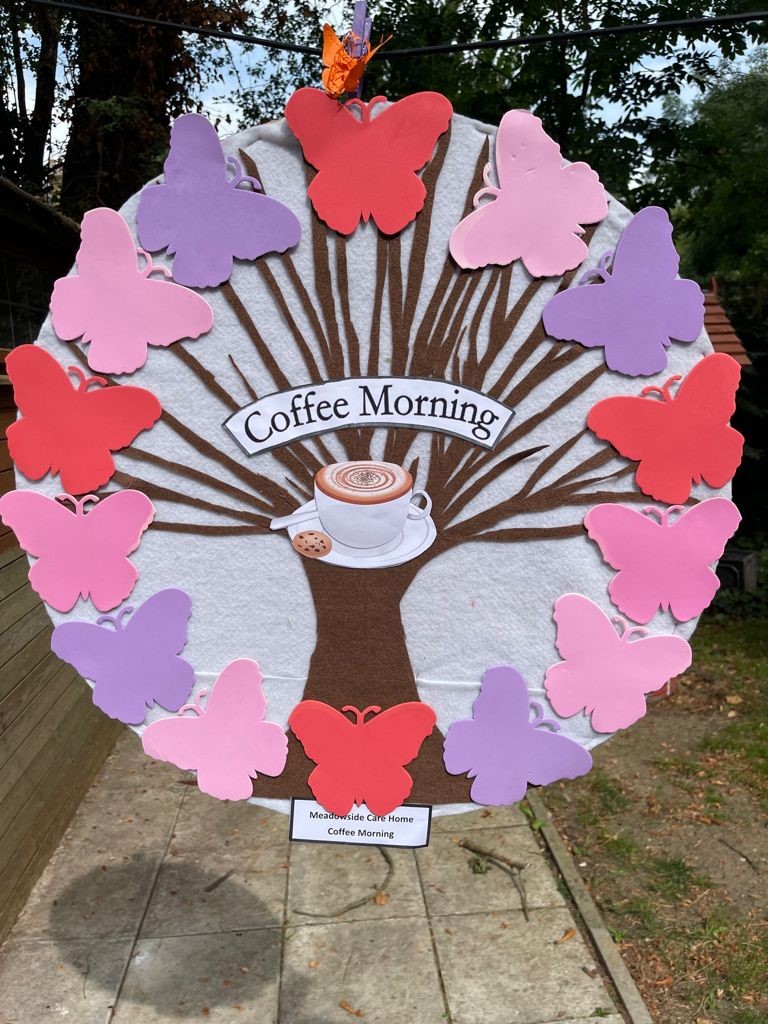 Please photograph the entry in the most creative way you can think of.
We will also be introducing a new way of judging the art by the residents themselves - more details to follow.
Please email your entries to Talia.Lief@barnet.gov.uk or lejla.shalal@nhs.net by Monday 12 September 2022. Good luck!
**For security purposes, only the name of the care home should be visible, but the initials of the resident can be mentioned in the email as there will be prizes for winning entries.**
Silver Sunday –2nd October 2022
What is Silver Sunday?
Initially launched as a local campaign to tackle loneliness and isolation, Silver Sunday is now a national day where people of all generations can come together by hosting fun and free activities for older people. It is a day where older people can meet new people, visit new places, try new activities and connect with their local communities and the generations around them.
Arts in care Homes 2022 Gallery