Introducing our local history talks, exhibitions, articles and presentations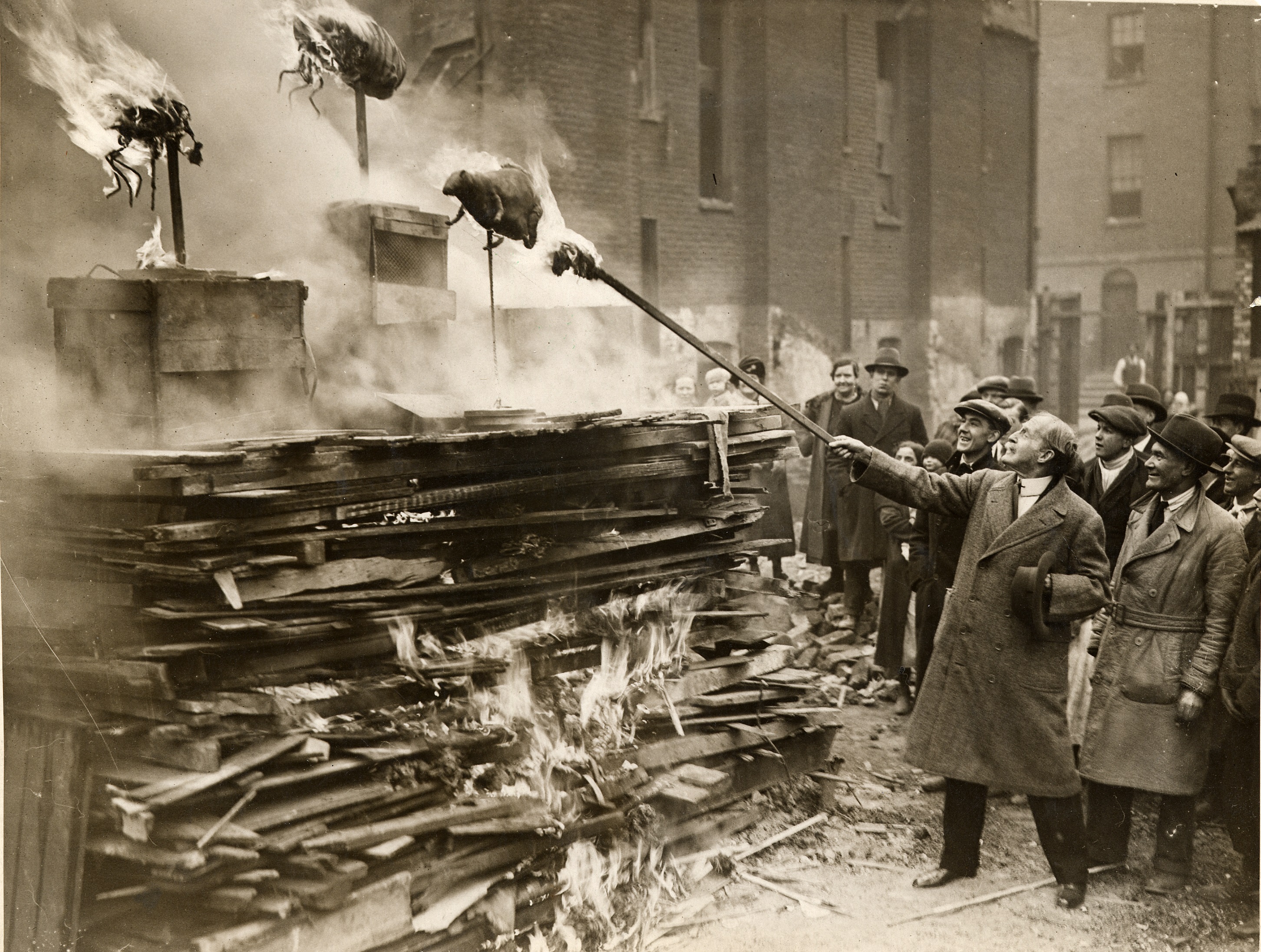 Ceremonial burning of models of bugs at the opening of St Christopher's Flats in Somers Town in 1931 © Camden Local Studies and Archives Centre
Camden Local Studies and Archives Centre normally offers a full programme of talks, events and exhibitions relating to Camden history. Due to the current pandemic, however, we are currently only running occasional online events.
We can email you regular information about our forthcoming events if you join our mailing list. If you would like to do so kindly email us at: localstudies@camden.gov.uk
During this difficult period we are also offering some virtual substitutes for our programme in the form of articles and recordings which we hope will sustain your interest in Camden history.
We will add more material as soon as it is available, so please keep visiting these pages.
A word from the Archivist, Tudor Allen: