Community Support Worker
Barnet Mencap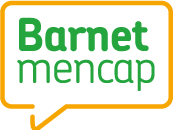 Title
Community Support Worker
Job Reference
Community Support Worker
Organisation
Barnet Mencap
Borough
Barnet,Camden,Enfield,Haringey,Islington
Posted 41 days ago
Community Support Worker
Do you want to make a positive difference to the lives of others? We are looking for a focused individual to join our caring, passionate, and diverse team in supporting adults with moderate learning disabilities and autistic adults to live independently in housing situations of their choice.
About Us
Barnet Mencap has been helping people with learning disabilities and/or autistic adults in the London Borough of Barnet for over 50 years. We provide supported accommodation, leisure and learning activities, information, advice, and guidance, and so much more. All while being committed to equal opportunities and the safeguarding of children and adults.
Your Role
Community Support Workers give appropriate support to the needs of the individual service users within Equality Housing and the London Borough of Barnet to promote their independence and wellbeing. To ensure safeguarding is kept at the forefront of all the work we do. Community Support Workers are in the first instance accountable to the Manager and Deputy of Equality Housing, and ultimately to the Board of Directors. Community Support Workers are responsible for having a good working knowledge of the Policies and Procedures of Barnet Mencap and Equality Housing and must always work within their guidelines.
About You
This role gives challenge and satisfaction and will suit someone that has: • Experience of working with adults with learning disabilities/autistic adults • Teamwork • Understanding of issues faced by those with learning disability/autistic adults living independently, and skills to meet their practical, social, and emotional needs • A 'Person Centred Planning' ethos • Excellent communication • Good record keeping Any applicant with a disability that meets the essential criteria will be shortlisted and invited to interview. The successful candidate will be required to complete an enhanced Disclosure and Barring Service check in line with Section 115 of The Police Act 1997.
Your benefits
At Barnet Mencap, in addition to offering 30 days of annual leave per year (including Bank Holidays), we have a TOIL system to allow flexible working. There will need to be some face-to-face work, but there will also be opportunities to work from home and/or have different working patterns as agreed by your manager. Travel expenses can be claimed, at the agreed rate, for journeys that are necessary in the course of your work; and claims for additional expenses will be reimbursed in accordance with our expenses policy. We also have auto-enrolment into a pension scheme with employer contributions in place, and all staff qualify for schemes like the Blue Light card.
Apply or Information
To apply, either complete an application form or send a CV with a statement explaining how you meet the person specification. Further details are available on our website: www.barnetmencap.org.uk. Or call 020 8349 3842 to request a hard copy be sent to you. Completed applications can be emailed to projectsupport@barnetmencap.org.uk or sent to: Barnet Mencap, 35 Hendon Lane, London, N3 1RT