Deputy Manager
Barnet Mencap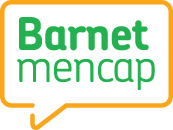 Organisation
Barnet Mencap
Location
Across the London Borough of Barnet
Salary
Starting salary £26,232 - £26,941 per year
Posted 55 days ago
Deputy Manager
We're looking for an enthusiastic and dynamic Deputy Manager to join our team supporting adults with moderate learning disabilities and autistic adults to live independently.
About Us
Barnet Mencap was established in 1965 and for over fifty years it has provided advice, information and support for people with learning disabilities and autistic people and their family carers. Barnet Mencap provides a range of services for children and adults. We campaign with people with learning disabilities and autistic people and their families to secure high quality services and support in the borough.
Your Role
To assist the Manager, Equality Housing on specified aspects of running Equality Housing and deputise in the absence of the Manager internally and at liaison meetings with other agencies. To work in partnership with the Equality Housing Support Team, the tenants, statutory agencies and other organisations to ensure the tenants' physical, social and emotional well-being and to promote their development in living independently and participation in the decision making of the organisation.
About You
The role will suit you if you: have two years' experience of working with adults with learning disabilities and autistic people in a community setting have the passion to enable people with learning disabilities and autistic people to participate fully in decisions that affect their lives understand the issues faced by people with learning disabilities and autistic people living independently and have the skills to meet their practical, social and emotional needs have a good working knowledge of safeguarding issues have experience of managing and supervising staff have excellent communication skills are working towards (or would like to work towards) a management diploma/NVQ
Your benefits
We know work/life balance is incredibly important, as well as job satisfaction. We offer 30 days of annual leave per year (including Bank Holidays), as well as a TOIL system which allows our staff to work more flexibly. Flexibility is very important, and although face to face support can't be done from home, there will be opportunities to work from home and work different working patterns when agreed by the manager.
Apply or Information
See the Person Specification and Job Description for a more detailed description of what we're looking for, but if you have any questions or just want to chat about the role, please get in touch via projectsupport@barnetmencap.org.uk or 020 8349 3842.