Social Care Needs you more than ever!
If you are looking for work in Barnet, Haringey, Enfield, Islington or Camden you should continue to scroll down as there are many various roles in which you could make a difference to someones life, that some one could be you!
To register your interest in working in care in the rest of London please follow the link

Adult Social Needs You More Than Ever

to complete a short survey.
COVID-19 Vaccination Programme Vaccination (Admin) Support - North Central London
Bank Partners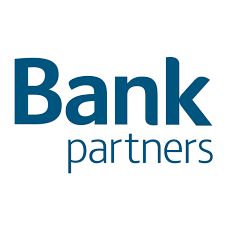 Title
COVID-19 Vaccination Programme Vaccination (Admin) Support - North Central London
Job Reference
ADMINSUPPORT
Organisation
Bank Partners
Borough
Barnet,Camden,Enfield,Haringey,Islington
Sector
Care Homes (Residential and Nursing)
Posted 53 days ago
COVID-19 Vaccination Programme Vaccination (Admin) Support - North Central London
The NHS is looking to recruit administrators to support the delivery of a future Covid-19 vaccine. With clinical trials progressing well we are preparing to deliver COVID-19 vaccines to millions of at-risk people across the country as soon as they are approved by the MHRA, the official UK regulator. With the recent Department for Health and Social Care consultation on temporary changes to legislation we can allow a wider group of staff to vaccinate with appropriate training.
About Us
Bank Partners is an employment agency/employment business (as defined by the Conduct of Employment Agencies and Employment Businesses Regulations 2003) and is acting on behalf of its client in relation to this vacancy.
Your Role
As a COVID-19 Vaccination (Admin) Support you will be responsible for providing administrative support within a team of staff working in a mass vaccination site. You will also be responsible for: Accessing and maintaining accurate patient records, adhering to confidentiality as per the site's policy. Providing admin support on the vaccination activity by supporting the immuniser with vaccination delivery and vaccination records. Recording vaccination consent and marking completion. Ensuring infection and waste control at the vaccination station. Essential Requirements: GCSE English and Maths or equivalent NVQ Level 3 or strong admin experience
About You
To prepare, we are looking for administrators who are willing to take on a role and who are willing to be trained to once again put themselves forward to lend a hand. Work could commence from December 2020. But if December feels too soon for you, please don't deter from expressing your interest now as you could join us later.
Your benefits
Our Bank Staff are invaluable to us and in return for their dedication and commitment, we offer the following benefits:- An online self booking system that also allows you to submit timesheets electronically A dedicated recruitment team to ensure you can work as quickly as possible A dedicated compliance team that ensures you remain compliant to work Core Skills training provided annually A bookings team to ensure you work when and wherever you want to
Apply or Information
Contact Name: Elton Williams Contact Telephone: 0207 959 3550 Opt 2