Islington Health and Social Care Job Fair
Proud to Care North London in association with Islington Council has, put together a job fair where there will be 25 Employers and interviews held , on the 9th of October 1pm - 3.30pm for those that wish to work in the health and social care sector, or individuals who already work in care to look at the possible avenues within social care there are.
If you would like to attend this event please Click Here, to book your tickets today!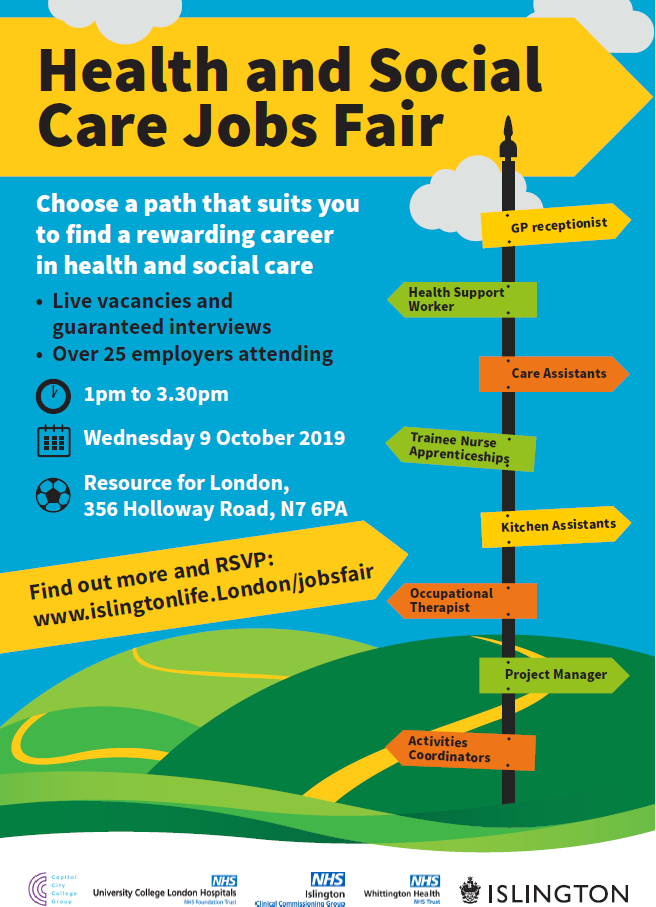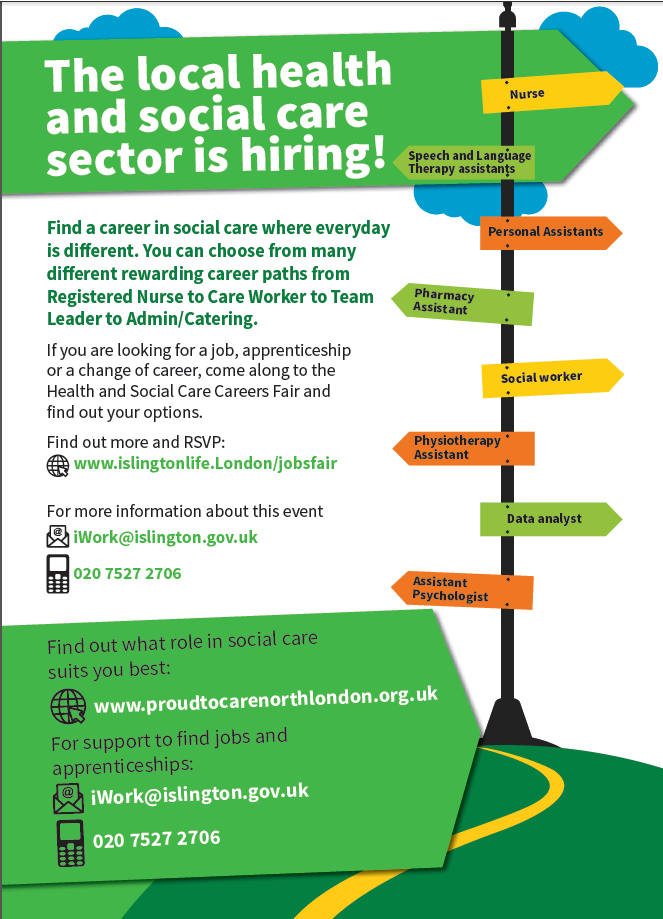 We are offering you the opportunity to host a stall at the event, there is no cost to the provider for having a stall at the event. Please be aware that we only have 12 spaces left at the event.
A light lunch will be provided on the day.
For further information and to register your commitment, please contact Marion Phillips at marion.phillips@islington.gov.uk