Do I have the right skills or values to work in care?
Adult Social Care is more than just a job, it's a vocation and one of the most important skills you will need is a good attitude. Often those working in frontline care roles yare trained on the job with many managers and senior staff beginning their path as carers.
Our colleagues within social care encompass the values and attitudes required for a career in care. Most importantly carers are motivated to support others to live a happy and fulfilled life.
Many of the roles within social care are frontline roles which include supporting individuals to reach their full potential, to access to the wider community, support their talents and interests, enabling them to be as self-sufficient as possible.
We believe having a workforce which reflects the diversity of our communities which we care for is also very important. We value colleagues who bring their diverse cultures and languages to role and encourage inclusive and diversity amongst colleagues.
If you think you maybe interested in starting a career in adult social care but you're not sure try click on the of the quizzes to to find out more:
Job Search
If you want to explore what roles are currently available across the North Central London -Proud to Care London is promoting vacancies across the five north central London boroughs: Barnet, Camden, Enfield, Haringey, and Islington. Start your career search today and browse jobs: click here
The most important qualities needed in care staff are that; they can treat others with respect, listening to their needs, understanding their emotions and be warm, kind and honest. Whilst training is available to develop care workers into highly skilled professionals. Often the road into social care does not require any professional qualifications providers suggest they focus on finding candidates with attitude and values that make them right for the role.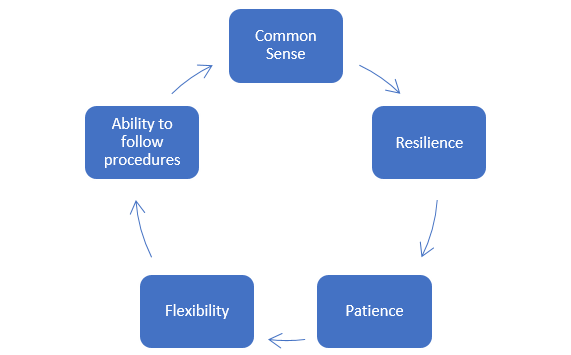 In adult social care there are lots of development opportunities for people who enjoy caring roles and want to progress with their careers. There are plenty of opportunities to access an range of adult social care apprenticeships and vocational training whilst in employment. For more information about training and qualification click here:
Roles within adult social care vary significantly and therefore employers can often offer flexible hours that can fit around study or family commitments. There are lots of different job roles in care and support; it just depends what you're interested in, who you want to work with and where you want to work.
Working in social care is about support those who are vulnerable to ensure their physical, emotional and social needs are met. Social care staff help people to live full and interesting lives. There are various reasons at different stages of their lives, some people need support to develop and maintain their independence, dignity and control.
Social work support is offered to those who need it various environments including:
•in their own homes (domiciliary care)
•in residential or nursing care homes
•in day centers or supported housing
Support roles can include providing personal care (washing, bathing and dressing), mobility, assisting with domestic jobs in the home and mealtimes, getting people involved in social and physical activities, helping people access services in their community or liaising with a care home resident's family. Other duties may include provide additional help, such as advice about housing or learning life skills like cooking or budgeting.
Examples of some of the roles available in social care:
Care worker
Personal assistant
Social worker
Community support and outreach worker
Supervisors and managers
Occupational therapist
Activities coordinator
Technician
Administration
Support staff (domestic staff, chef, driver)
As well as apprenticeships are currently available in these areas:
Business administrator​

Cleaning​

Customer service​

Digital​

Finance​

Health and social care​

Hospitality​

Leadership and management​

Project management​

Service Improvement​

Teaching and Coaching
To find out more about Care Worker Roles: Skills for Care Job Roles