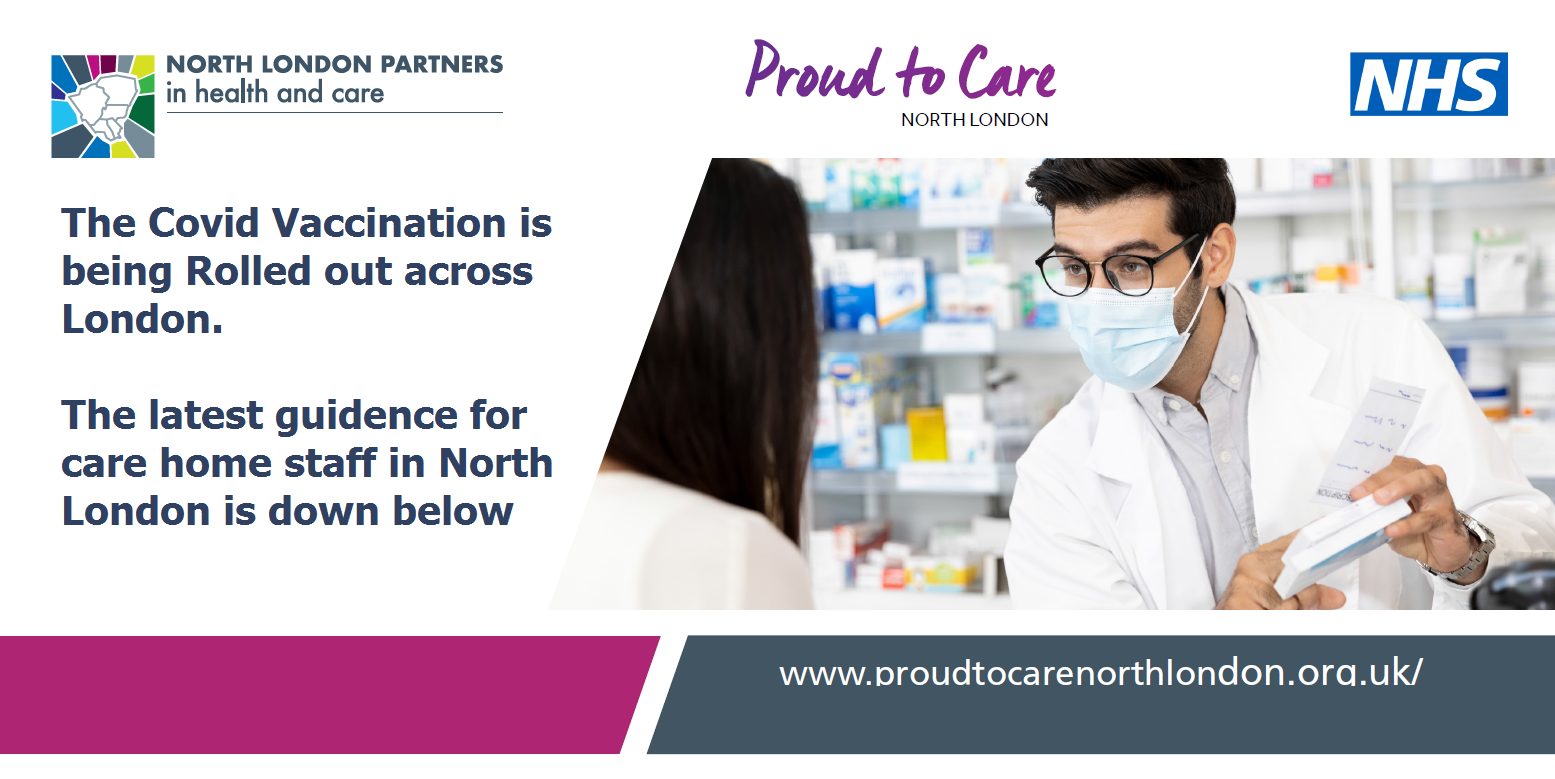 Social care workers are now being vaccinated at many sites across North London. Your Council will be writing to service managers to provide staff with a self registration form.
This builds on ongoing work to vaccinate care home residents and staff, where we have already vaccinated thousands of people. We understand that for every 20 care home residents we vaccinate we will save one life so this is vital work: link
By having the vaccine you help protect yourself, the people you care for, your family and the community around you. We want to have the best protected workforce possible – click here to see some colleagues in the care sector who have already been vaccinated.
We know people across London have questions regarding the Covid vaccinations, and you can find more information for you and you staff below. We are also hosting regular webinars to provide information on the vaccine, address myths and explain how to access the vaccine.
We have 5 more session arranged for staff to attend who might want to have more information on the covid-19 vaccine as well as the opportunity to ask questions. Can I ask you share with your providers, I have put all the dates and invites in your diaries. Please share with others if I have missed someone off the invite list.
Vaccine information
Public Health England have produced some helpful materials for social care staff. Please share these with staff.
We will continue to send out more communications as we have it through your Council leads as they are made available to us.
Staff not able to take the vaccine
There are some groups where advice is needed before taking the vaccine such as for women who are pregnant, trying to become pregnant or breastfeeding and for people with a history of severe allergic reactions. If you have concerns about a medical condition you are advised to consult with your GP.
The vaccine should not be taken within 7 days of receiving the flu vaccine.
IPC and PPE requirements
The vaccine does not change any of the requirements of staff to use PPE and follow IPC guidelines. This is hugely important to protect care staff and residents from outbreaks in the coming months. You have all worked incredibly hard to reduce the risk of outbreaks and to protect your staff and residents so we want to emphasise this point.
The main reasons for this are:
No vaccine is 100% effective; it takes a few weeks to build resistance and we do not know how long it will last.
Whilst the vaccine should stop you becoming seriously ill, we do not know whether people who have been vaccinated can catch and pass on the virus to others.
You may be developing covid or be asymptomatic
Therefore, staff still need to follow the social distancing and hygiene measures set out by the government and implemented within your care home. Having the vaccine should not change your behaviour at work or in social situations as you could still be putting yourself and others at risk.
For more information, visit: https://northcentrallondonccg.nhs.uk/covid-19-vaccination-support-for-care-settings/
You can find more detailed information on the vaccine at the North London CCG website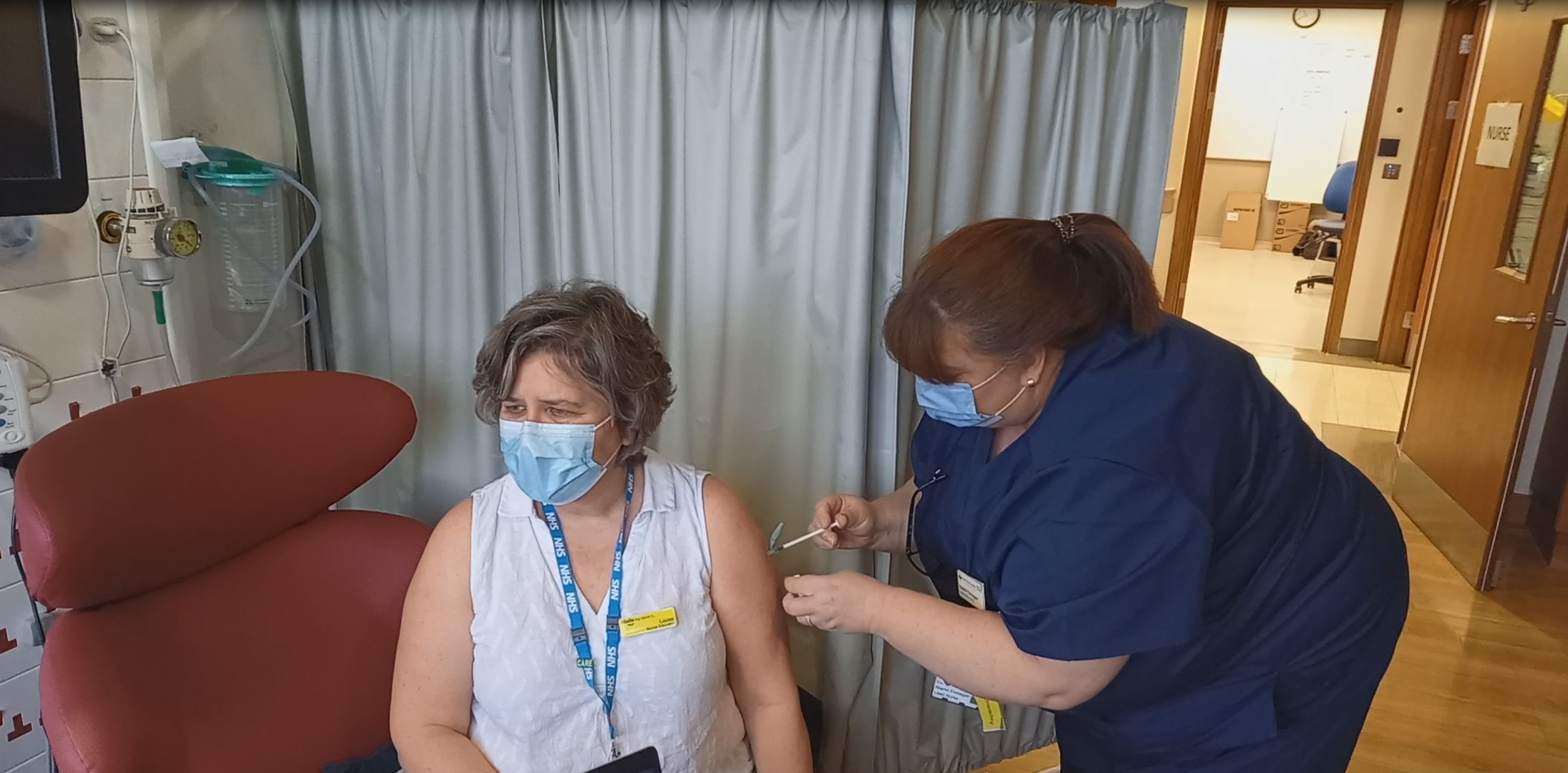 If you would like to sees some of the amazing staff who have already received the vaccine please follow the link Here