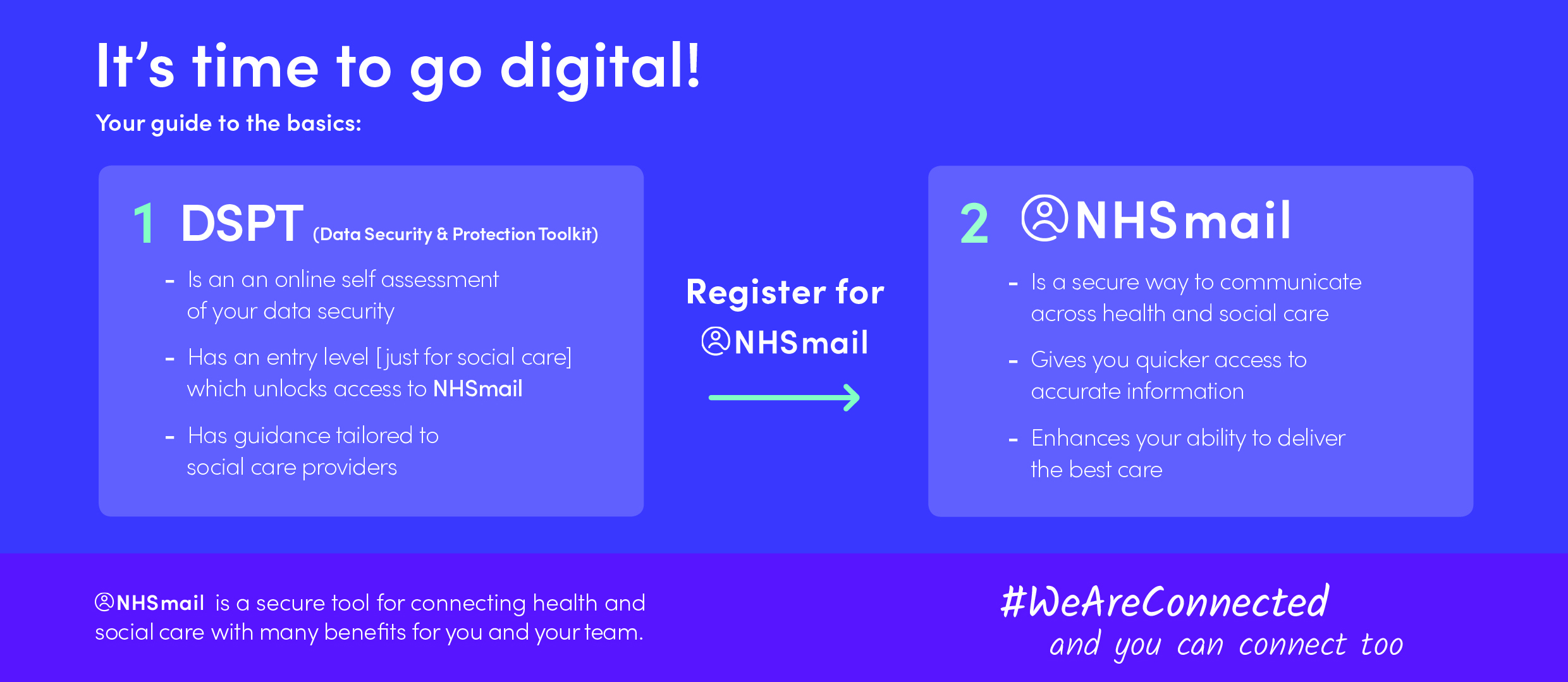 Connecting Social Care – getting starting with Data Security Protection and NHSmail
Across North Central London we are working with Healthy London Partnership to roll out NHSmail to all our care providers. This includes training and support to enable you to complete the Data Security and Protection Toolkit which allows you to register for an NHSmail account for your team. The resources have been developed through spending time with social care staff across London, understanding what they need and developing support material that reflects that. We are already seeing care provider staff are beginning to feel a greater sense of inclusion, respect and integration with the wider health community. They now have access to a digital tool that allows them to communicate more effectively, and securely, with their colleagues in the health sector.
Watch our Connecting Social Care video to hear this from the people that this has helped.
For more information on what is happening your area please email hlp.ehchprogramme@nhs.net and the team will be happy to help.